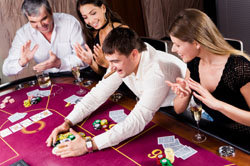 The 888poker community gives you the opportunity to submit your own videos, or view other people's videos, completely free of charge. If you are clever about which videos you watch, you can end up getting lots of good poker strategy tips and ideas without having to pay for them as you would if you chose to hire a poker coach. Poker coaches can be very expensive so it is often best to simply try to get the most out of the videos that are uploaded. If, on the other hand, you feel as though you would like to share your poker knowledge with other poker players, you might want to upload a video of your own!
What's so special about the 888 poker community?
Watching Videos
Whether you are looking for poker strategy advice or just general poker videos, the 888poker community's videos section is the best place to look. With all the latest videos and news being uploaded by many players, you will have no trouble in finding a video of that final table you'd like to watch, or some poker tips if you are trying to learn a new type of game. There are videos available on all subjects you could possibly want to learn about – from poker psychology to limit Omaha 8 to no limit Texas Holdem.
Submitting Videos
As an alternative to simply reading poker articles and watching poker videos, you can also submit your own. How about submitting a video of you winning a local poker tournament to show off to your friends? They will marvel at the way you played that top set on the turn! Or if you feel like you would like to share poker strategy advice with your fellow players, you can post coaching style videos to the videos section too as an alternative to using the forum.
No matter who you are, you will be able to either learn something from the videos, or will be able to share your own experience online. There really is something for everyone that such online poker community as 888 poker community has to offer.